Kailash Manasarovar Yatra News and Updates
Keyrong Port, the new Sino-Nepal border, finally reopened to International Tourists
According to latest press conference held by people's government of Tibet Autonomous Region, starting from Aug, 30th, 2017, international tourists with valid travel documents can enter Tibet from Nepal or vice versa via Rasuwagadhi and Keyrong Port.
China visa for KMY
The China Embassy has changed the Visa rule for Indians travelling to Kailash Manasarovar and with immediate effect all Indian passports are to be presented to China Embassy in Delhi for visa purpose disregard to the global location of the traveler. For non-Indian passport holders visa to visit Kailash Manasarovar can be applied with China Embassy in Kathmandu with sufficient time to embassy for grant of visa. China Embassy usually takes 04 working days for granting such visa.
17th June'2017
Kailash Mansarovar as opening of Route
CIPSC advised to consider Purang or Lhasa route for travelling to Kailash Mansarovar as opening of route via Kerung border is still not decided for July and August
30th June'2016
Kailash Mansarovar heavy rush of travelers
Followed by heavy rush of travelers and shortage of infrastructure, Indian Govt. advised pilgrims to avoid full moon travel. Read more..
4th July'2016
GOOD NEWS FOR PILGRIMS
CIPSC announces opening of Kailash Mansarovar Yatra overland route from Kathmandu via Kerung from July'2016
6th Jun'2016
WEATHER ALERT
Weather conditions are expected to deteriorate in the weeks to come in Nepalganj-Simikot-Hilsa route says Indian Embassy Nepal
6th Jun'2016
KMY TRAVEL ADVISE
Max Holidays urges KMY travelers to read carefully all travel itinerary, information and other advisories provided by its office time to time for better preparation of travel to Kailash Mansarovar
6th Jun'2016
Max Holidays invites 2016 Kailash Manasarovar Yatra bookings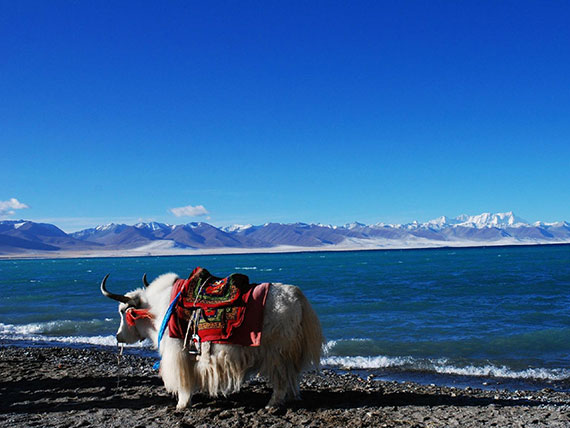 Tibet authorities and CIPSC has announced opening of Mt Kailash Yatra via Purang (by Helicopter Tour). We are operating groups to Kailash via Purang on 25th and 31st August'2015. For more details and bookings call us at ++91-11-40504050 OR +91-8800750030 OR email us at kmybookings@gmail.com
07 Aug'2015
---
2015 Kailash Yatra via Kathmandu opens now
After much confusions and delays finally Kailash Yatra route via Kodari has been opend for Indian Nationals. Tibetan authorities and CIPSC has announced that Yatra will occur on 25th and 31st August'2015. This Yatra has been postponed to dates in August was earlier scheduled to happen on 1st May onwards through overland as well as air route. Due to massive earthquake occurring in Nepal that took lives of hundred people and caused a massive devastation in Nepal and Tibet and further closing of yatra by Chinese authorities in the month of May- June has led to the re-launch of Yatra in the month of August. This time Kailash Yatra is happening only by Helicopter route.
01 Aug'2015
---
China unlocks Nathu La as alternative route for Kailash Mansarovar Yatra
As a measure to boost relations between both the countries China has opened the second land crossing in Tibet through Nathu La to let the first batch of Indian pilgrims to go on one of the most difficult pilgrims of the world known to be as Kailash Manasarovar Yatra. The second route for the Kailash Mansarovar Yatra goes through the Himalayan pass of Nathu La in Sikkim, 4,000 metres above sea level. However, the official announcement of beginning the route was made last month during Indian Prime Minister's Narendra Modi's visit to China last month and will allow more Indians to undertake the pilgrimage. This new route is an additional passage along the existing Lipulekh Pass.
22 June'2015
---
First batch of Annual Kailash Mansarovar Yatra starts journey
The journey of first batch of Annual Kailash Manasarovar Yatra begins from today at Dharchula Base Camp in Almora District of Uttarakhand. The Yatra was flagged off by Uttarakhand Legislative Assembly Speaker Govind Singh Kunjwal and MLA Manoj Tiwari. According to an official the first batch of 58 pilgrims is comprised of 11 women devotees as well. The pilgrims will reach the Tibetan Autonomous Region of China on June 20 through the existing route after crossing the 17,500-ft Lipulekh pass. Around 18 batches each consisted of 60 pilgrims will tour the Kailash Mansarovar on the present yatra route. In addition to this route, around 50 pilgrims each will go through the second route of pilgrimage by the Himalayan pass of Nathu La, 4,000 meters above the sea level.
13 June'2015
---
Help pours in from all circles to help Nepal Earthquake victims
To aid the victims suffering from earthquake in Nepal the help is coming in from every corner. Within the minutes of earthquake the Government of India through the Indian Armed Forces started operation Maitri, a humanitarian mission with the primary objective of carrying out relief and rescue operations in Nepal. India is not the country that have come affront for the aid earthquake victims, countries including United Kingdom, China, and the United States has offered funded helicopters to Nepali government to speed up relief operation in Nepal. A Number of charitable organizations as UNICEF and Doctors Without Borders have come to aid of Earth Quake victims.
25 April'2015
---
A massive earthquake hits Nepal
The Massie Earthquake has hit the Nepal at 11.56 am on 25th April 2015. The earthquake was of 7.8Mw on rector scale. Its epicenter was east of the district of Lamjung, and its hypocenter was at a depth of approximately 15 km (9.3 mi). The earth quake has been termed by experts as the worst natural disaster to hit Nepal since the 1934 Nepal–Bihar earthquake. The earthquake caused a massive avalanche on Mount Everest, killing 19 people. This earthquake has left hundreds of thousands people homeless across many districts of Nepal and has destroyed centuries-old buildings at UNESCO World Heritage sites in the Kathmandu Valley, including Durbar Square, the Patan Durbar Squar, the Bhaktapur Durbar Square, the Changu Narayan Temple and the Swayambhunath Stupa and others. It is expected that this earthquake may hit recently arriving Kailash Mansarovar Yatra scheduled to begin from 1st May 2015.
25 April'2015